Springer Nature recently awarded Health and Quality of Life Outcomes editors with 14 commendations for their excellence in editorial leadership, service to authors and their contributions to the journal.
As champions of the research community, our editors dedicate their time, expertise and leadership to support the needs of their research communities and ensure that an author's work commands the highest levels of quality and trust.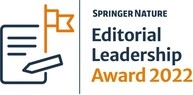 One of our Editors-in-Chief, Mark Oremus (University of Waterloo, Canada), has been recognized for his outstanding Editorial Leadership and contribution to the journal, providing expert editorial oversight throughout the peer review process and ensuring that the highest level of author service was always provided by our team of editors.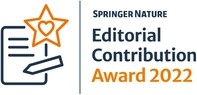 In addition to this, Zeng-Jie Ye (Guangzhou University of Chinese Medicine, China), an Associate Editor, was recognized for his outstanding editorial contribution to the journal. His rigorous management of the peer review and revision process significantly contributes to the scientific accuracy of the published record and the high standards of our journal.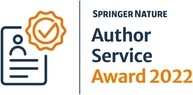 Finally, a total of 12 editors of Health and Quality of Life Outcomes (listed below) were rewarded for their outstanding editorial services to authors, ensuring the peer review process is efficient, constructive and fair, as well as contributing to the integrity, experience and speed of the publishing process.
Eduardo Bernabé
Danilo Carrozzino
Ana Nora Donaldson
Sai-fu Fung
Tatsunori Ikemoto
Leila Jahangiry
Xuejing Jin
Veena Joshi
Minghui Li
Chen Lin
Sofia Santos
Zeng-Jie Ye